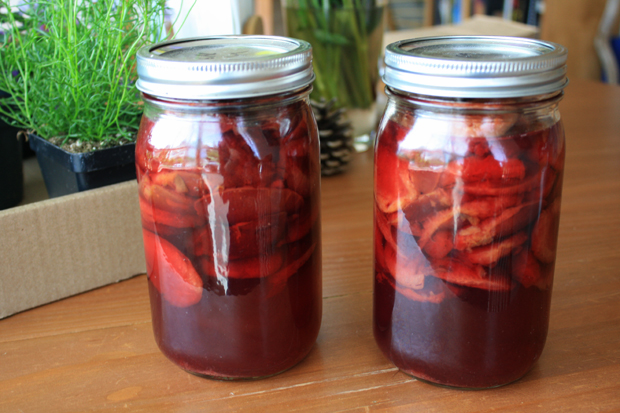 Perhaps in response to my offering of new, summery plants, I received two gifts that remind me that Summer is indeed coming:
+A pair of luscious jars of plums grown, harvested, and canned by a friend. I've left them sitting on the table in the kitchen for now so I can dream about all the plum cakes I will make with them when the days are warm and lazy.
+A bouquet of my family's famous peach rhodies, taken from a bush that was blooming so ecstatically that it was breaking under the weight of itself.
What signs of summer have you been enjoying?