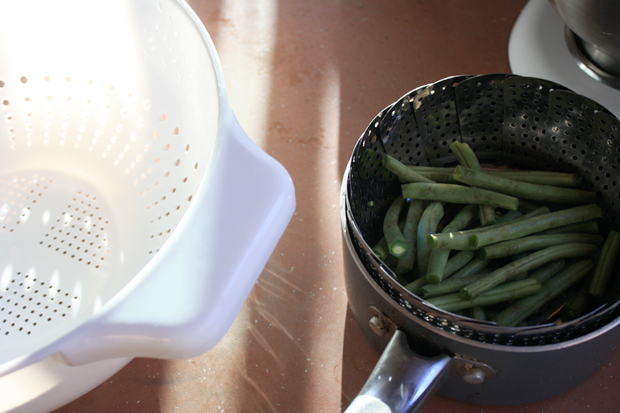 During the summer I usually lose all interest in cooking or baking.
I usually crave simple veggies, raw fruits--nothing fancy or dressed up.
So far, this summer has been the opposite.
I don't mind turning the oven on, even with the warm days we've been having.
And it's been fun to play around with the great produce that is spilling over the farmers market stalls.
I made Brian's
potato salad
and it is impossible to stop eating.
This
apricot crisp is delicious in the morning with some vanilla yogurt. My summer-mascot sandwich of roasted squash, goat cheese, basil, and balsamic vinegar is going to be my dinner every day until the baguette I bought is all eaten up (yes, the combination is that good).
Isn't summer delicious?