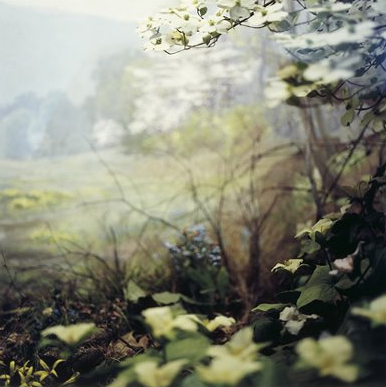 Nealy Blau
's photographs have always made me do double takes. I see them, glance away, and then quickly look back at them again, examining them deeper and realizing what I didn't realize at first: these seemingly real (albeit dreamy) landscapes are actually photographs of natural history museum exhibits! Of her work Nealy writes:
"Viewing dioramas inside natural history museums can be a deliriously disorienting, slightly eerie, and discordant visual experience. Yet photographing them, I often feel or sense a presence in them that parallels my experiences in nature in fascinating and subversive ways…"
I imagine that seeing these photos on the computer only further distances the experience.