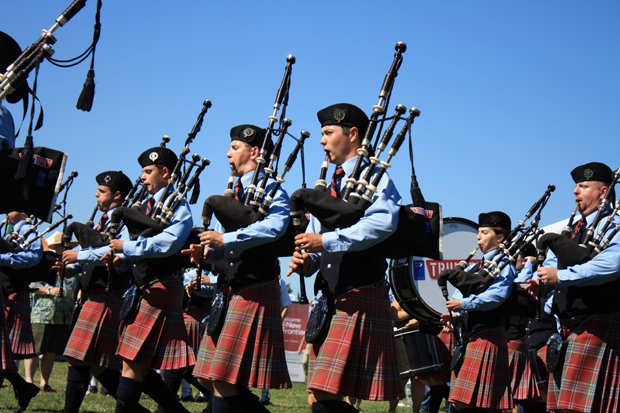 I think bagpipes are great. Not in an ironic, "Hey, lets love the weird wheezy instrument because it's simultaneously ear-splitting and ridiculous" way, but because I honestly find them powerful and amazing.
Which is why I've been going to the Highland Games in the gorgeous Skagit Valley for quite a few years now. I am not Scottish. There is just something indescribably beautiful about watching and hearing full bagpipe bands march onto the field of competition.
Between getting some funny tan lines and listening to the sheep chomp away in the evening, we picked up some tayberries (a cross between raspberries and blackberries), drank more iced coffee than I thought was possible, and marveled at how a single golden day can seem to epitomize everything that makes summer great.