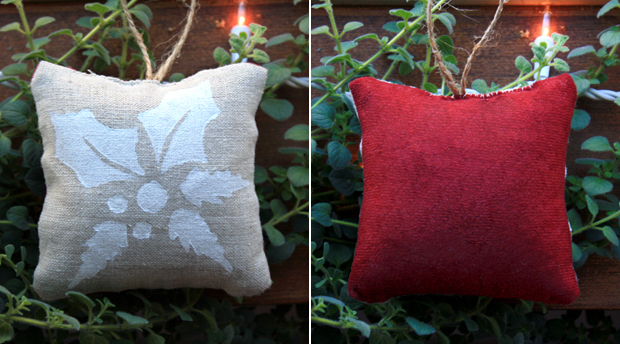 Part of my plan to make many of the gifts I'm giving this year.
Block printed linen with hand-carved stamps,
sewn, stuffed, and finished off with a rustic twine loop.
Fun to work on, and I am thinking they will be fun to give.
Inspired this season by old-fashioned carols,
bits of nature brought indoors,
& the the quietness of trees under snow
----
Come Darkness
(MAV has outdone herself
this year
) &
Elisabelle
's recent posts (
here
and
here
and
here
) of snow in Paris.
I am so enjoying these depictions of Winter,
a beautiful, too-often-maligned season.